Your Professional Personal Trainer , for Your Fitness
Our ultimate online personal training plans...
Fitness Training Programs
Personal Wellbeing Support
CEO – Nutritionist – Trainer – Massage Therapist


I am Egidio Chiafullo, CEO & founder of Fitness By Eddy.
With over 10 years experience in the Fitness Industry and since 2016 located at the heart of Vauxhall, we are a well-established Personal Training Service and in 2019 won the London Best Personal Trainer award, and training services it is also
available internationally at a new location in Dubai.
In additional to personal training, we offer massage therapy, nutritional coaching, & posture specialist corrective exercises providing a holistic approach to obtaining and sustaining a healthy and balanced lifestyle. Fitness By Eddy is a one stop destination where you will get professional and personal trainer Dubai. Online Personal Training is a revolutionary new way to get fit. We offer a range of personal training programs that are designed to suit your needs and goals. Whether you're looking for weight loss, muscle gain, or just want to get in shape, we have the perfect program for you.
I would like to invite you to schedule a free consultation within which we can review a personalised plan addressing your individual requirements and answer any questions you may have. 
Postural Analysis & Corrective Exercise
Flexibility & Mobility
Injury Recovery & Rehabilitation Exercises
Boxing for Stress Release
Hypertrophy Training
Weight Loss/ Muscle tone
Lifestyle & Mental Well-being Support
Nutrition & Meal Support
If you are searching for online personal training in Dubai, then Fitness By Eddy is the place for you to be. With Fitness By Eddy, you can opt for a wide range of personal training services at highly reasonable prices. Here we have professional trainers that specialize in personal training.
60 minutes session is the most popular duration for personal training, especially if you are looking for results personal training in Dubai, but it can obviously be adjusted per your availability and timing. If you are searching for the right personal trainer in Dubai, then you could not find a better companion than Fitness By Eddy.
Start your fitness journey today with a free consultation
London
Best Personal Trainer & Nutritionist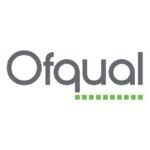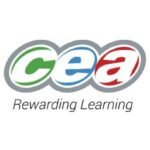 Fitness by Eddy – Let's Go